Bianca Manea
Vocational Counsellor
This is my first job which I applied for to combine my years of studying psychology with my desire to help and be involved in something important for the community. I studied psychology for 3 years, got my Bachelor's degree and now I'm in my first year of my Master's degree, studying clinical psychology and psychotherapy, parallel to preparing for eventual future teaching opportunities.
Why did you join this project?
I saw an opportunity to get involved in something fulfilling and important for people, to help people using what I learned through these years of studying, and to experience constantly learning from other people (colleagues from the team and beneficiaries of the project). I want to make a difference in the community, while also continuing to develop myself and grow and help others make steps in their own development.
What are your personal values?
My main personal values are openness (to change, to different opinions, being open to accept people of all kinds), empathy, kindness, commitment to the things I'm passionate about and the people I work with (beneficiaries) and being accepting and understanding with other people and their own way of being and also with myself.
'Learning to stand in somebody else's shoes, to see through their eyes, that's how peace begins.' – B. Obama
https://www.instagram.com/biancamanea99/
---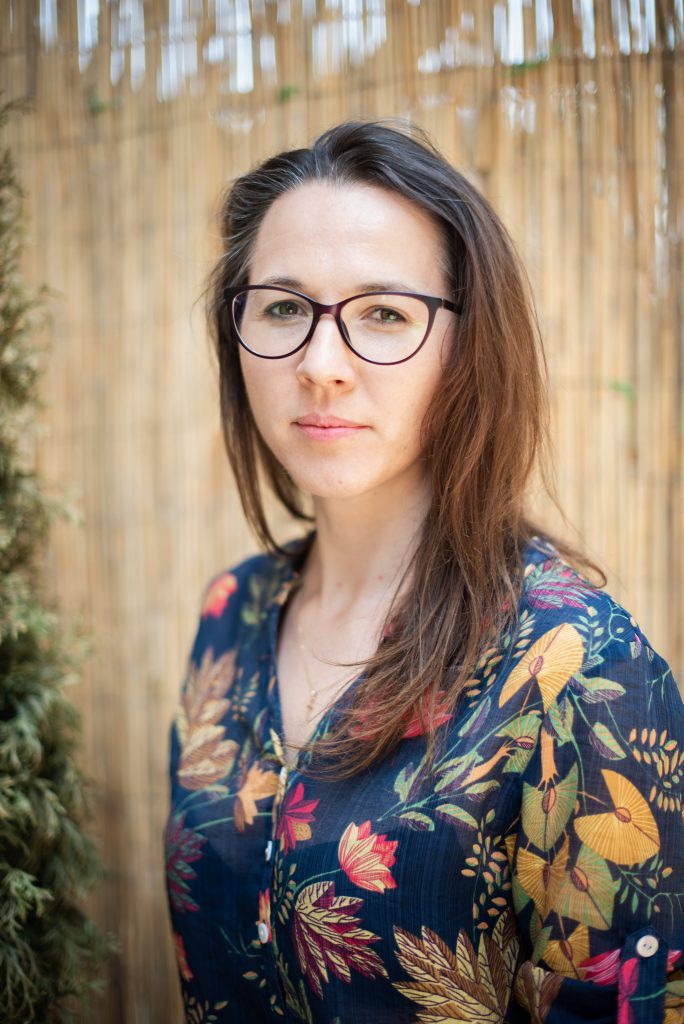 Marusia Ursache
Psychologist
Hi, my name is Marusia, I am a psychologist, and I am here to support you in the journey of development and self-improvement of the difficulties you face psychologically. Through the project "Safe spaces for young people fleeing war" within the Foundation for Youth we want to meet the needs of people from Ukraine, but also from Timiș county, aged between 14-35.
Why did you join this project?
I joined this project to support young people during their difficult adolescence.
What are your personal values?
The values I identify with are common sense, empathy and altruism. But the most important value for me are my children.
"Be the change you want to see in the world" – Mahatma Gandhi.
"Nothing is lost as long as faith stands, as long as the soul does not quit and the head rises again!"- St.Arsenie Papacioc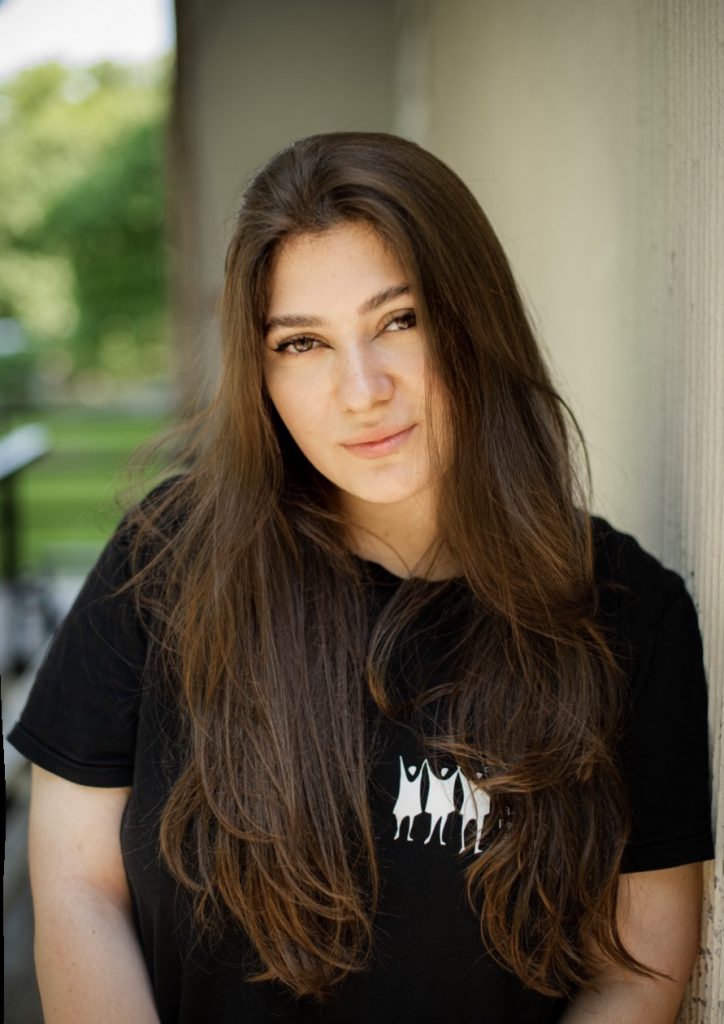 Ardelean Mihaela-Ana
Youth Worker
I was only a few years old when I started participating in certain activities organized by the NGOs in my hometown until I realized that I also want to be a piece of this puzzle of the non-formal world. So my volunteer career has had its star since elementary school in the Mansio Association, and then we all know that in a small town the information reaches young people quite quickly. Through the workshops I participated in overtime, I also came to one dedicated to implementing and coordinating volunteers within the Youth Capital program. Each activity brought me much closer to what it means to work with young people, even if I was just young, too. Along the way, I managed to develop certain skills, which gave me a much more complex ability in terms of understanding our problems and needs in society. Then, activating an interaction with the youth workers from the Deis Association, brought me this satisfaction in working with young people. After graduating from the Baia Mare College of Arts, I managed to participate in the course for youth workers. After graduating from high school, I applied for the Faculty of Architecture in Timişoara, where I knew that my non-formal path would just begin. From the 1st year of college, I decided to join the Association of 4, where at the moment I have completed two terms as Secretary General in the Management Office. I am currently the president of the Association from 4, and the fact that I arrived with the FITT team I do not think is a coincidence.
What did you learn there?
I learned to provide guidance in the personal and professional development of young people and by encouraging young people to get involved in various activities to help them integrate into society, I learned how to facilitate the process of informal and non-formal learning among young people, to develop opportunities relevant to learning, to develop the development plan of the young person
Why did you join this project?
Personally, the fact that I grew up relatively close to the culture of Ukraine, and I was always fascinated by it, was just the seed of wanting to get in touch. The way things have degenerated, I can say that they have affected me, especially from a personal point of view, because I am a very empathetic person. When things started to degenerate, I knew I had to help with exactly what I could, from social media to donations, etc., which were coordinated right in my city. The fact that I had to return to Timişoara only created a discrepancy between what I knew was happening near my house. I can say that this project is a soulful one for me, because some things that come to you out of the blue, you have to realize that there is a reason. I can only say that Fitt gave me a great chance to work with such an effervescent and diverse team.
What are your personal values?
My values ​​are related to independence and adaptability in any context. Vulnerability, creativity and empathy are the most important things for me at this stage of my life when it comes to my personal life. Instead, listening, teamwork and leadership are something I practice every day in the contexts I am in.
"Vision separates us from the world, while the other senses unite us with it"
– Juhani Pallasmaa, The Eyes of the Skin: Architecture and the Senses
https://www.instagram.com/anna.ardelean/
https://www.facebook.com/mihaela.ardelean.758
---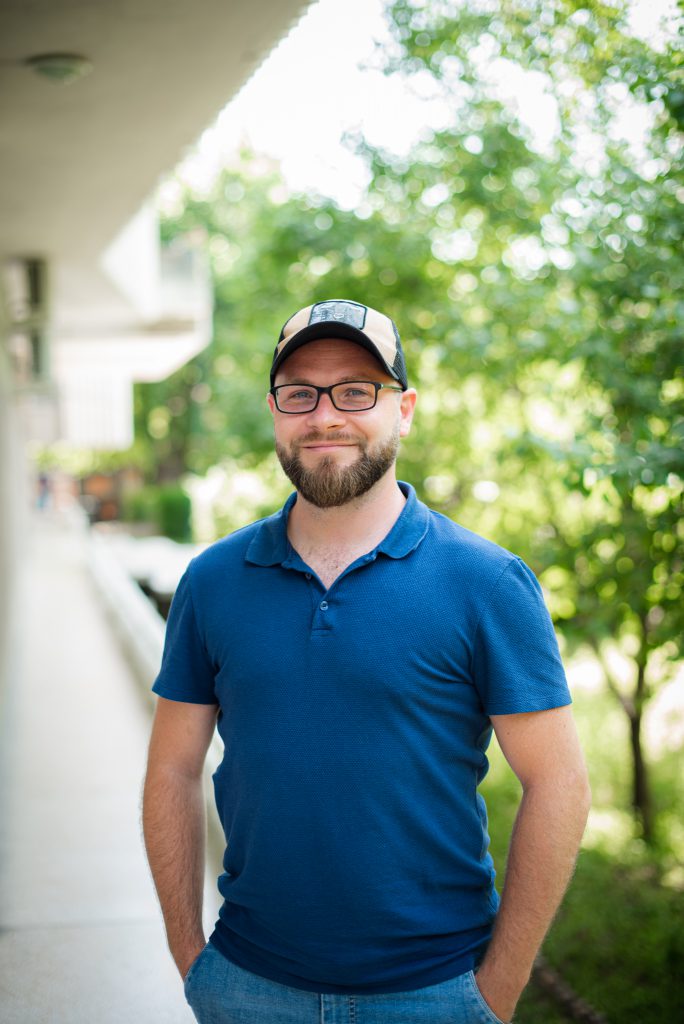 Colareza Vlad-Alexandru
Youth worker
Team work, unit, communication.
Why did you join this project?
To be present among young people and in their needs.
What are your personal values?
Team work, simplicity and kindness.
Live every moment as if it were your last. Live it with Christ.
---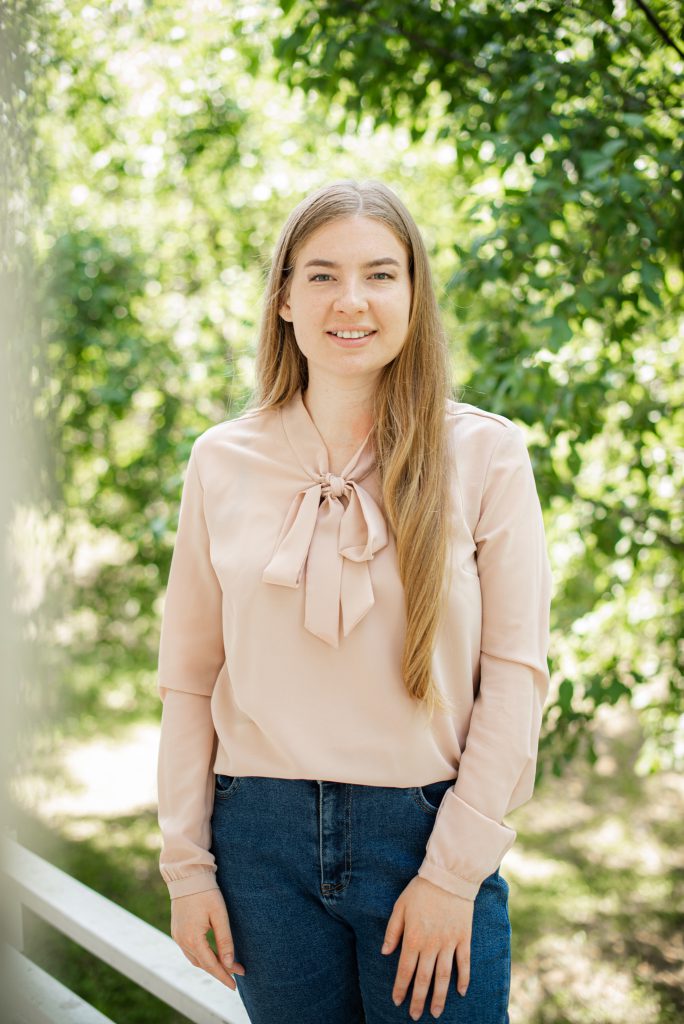 Sofia Kovalova
Youth Worker
For 6 years I was working with kids in kids camps with different ages. It was my first and the most responsible job. Also, I have experience of working as a financial analyst/In the past years even was working for a New York company while studying. For the last few years, I was working as a project manager at a Ukrainian private family rest park.
What did you learn there?
During my work experience, I have met the great leaders who are examples for me. They are great professionals of their doing, I am very thankful to them.
Why did you join this project?
No choice 😅😅😅
What are your personal values?
Family and love are at first place.
Kindness, being open to people, learn how to forgive, be honest always.
"Do your best and let God do the rest" Ben Carson
---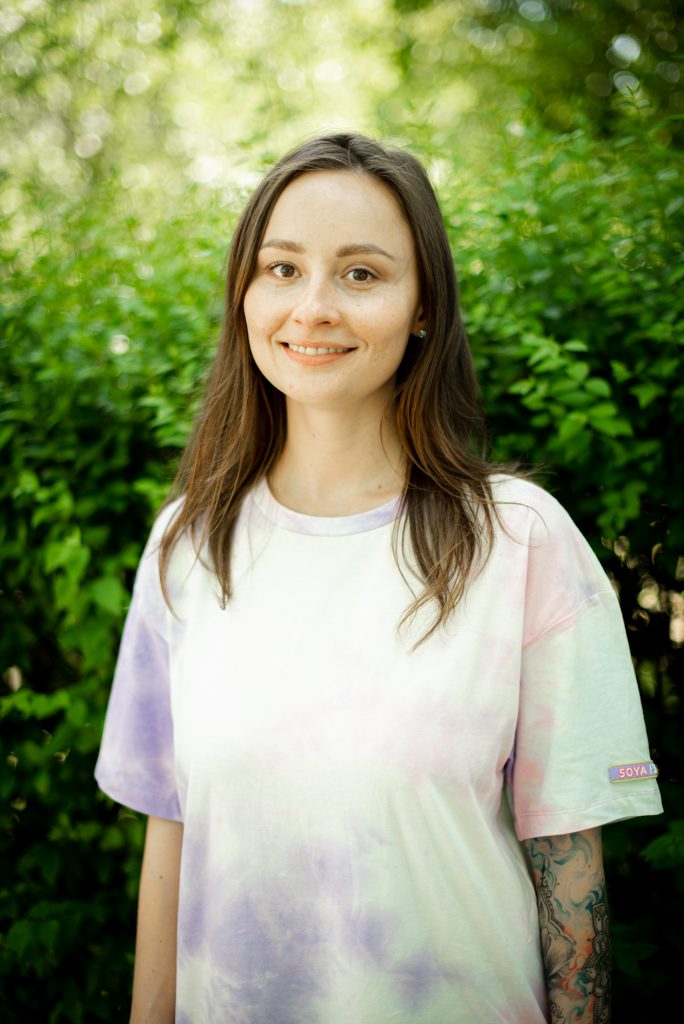 Iryna Yetskalo
Youth Worker
I gained my main experience as a project manager in several startups since 2015. In 2018, I started working in the field of school education. Now I have founded my own startup that combines technology and school education – School Navigator.
Why did you join this project?
I joined this project because it is important for me to help Ukrainians who find themselves in Timis County get better living conditions and help our country win the war.
What are your personal values?
17 principles of sustainable development
Nothing is obvious
https://www.instagram.com/ira_yetskalo/ https://www.facebook.com/IraYetskalo/ https://www.linkedin.com/in/yetskalo/
---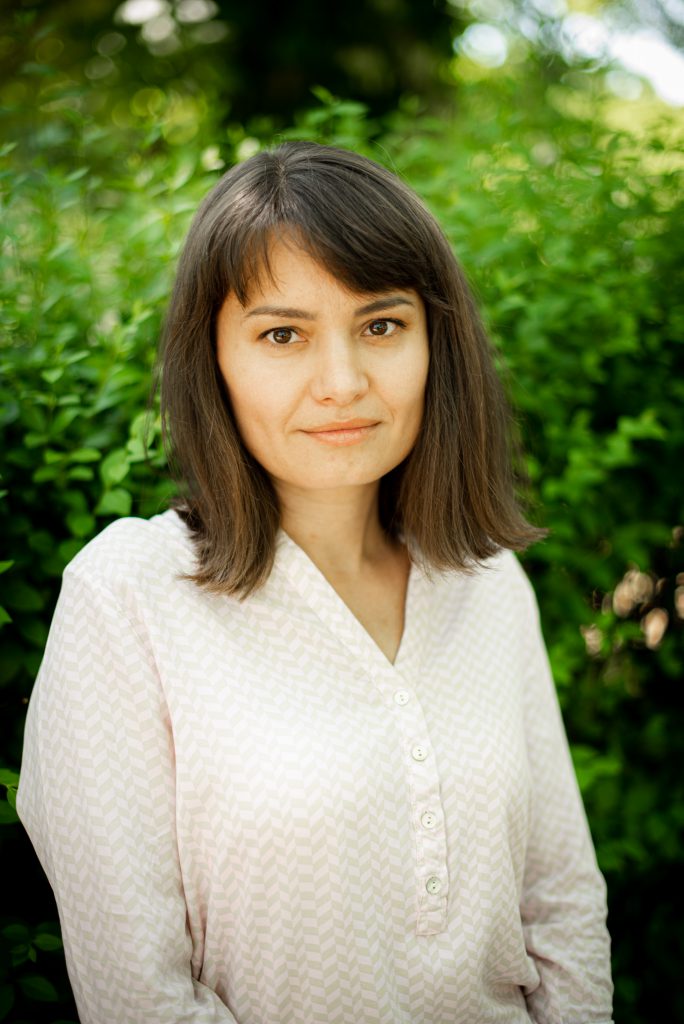 Myroslava Dmytriieva
Vocational Counsellor
More than 15 years experience in Human Resources Management in Ukrainian business. I started from assisting of recruiters when I was a student and last 7 years I'm a Head of HR Department with professional team from 5 to 28 persons and companies staff from 300 to 8000 people in retail, e-commerce, industrial sphere and services.
What did you learn there?
To be useful to business and to remain an authority for the team, you need to be a professional and constantly learn. Support the team's initiatives, respect people and inspire them by your example. Be grateful and in all cases remain human.
Why did you join this project?
I like to help people with my services to organize and find job opportunities. In times of uncertainty, my skills came in handy for Ukrainian people. For me, it is an opportunity to show Romanian employers that Ukrainian people are hard-working, motivated and grateful workers.
What are your personal values?
Humanity, pragmatism, optimism, creativity and consistency.
Act professionally, stay human.
Plan more, achieve even more with the team.
Do what you can with what you have, where you are. (T.Rusveld)
https://www.facebook.com/miroslava.dmitrieva
https://www.linkedin.com/in/myroslavadmytriieva
---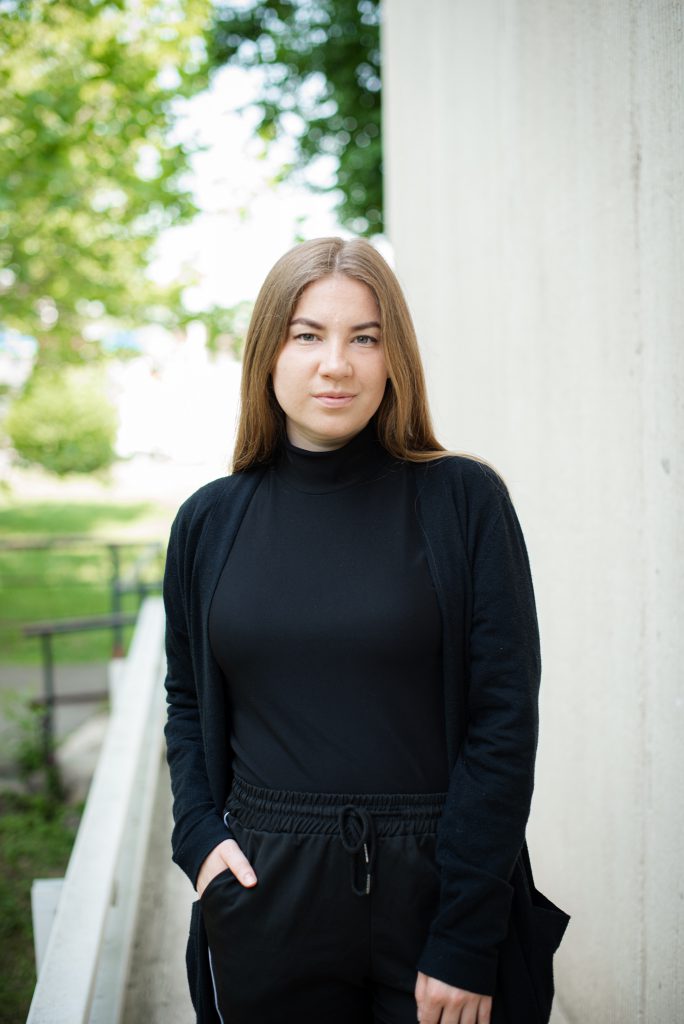 Yelyzaveta
Youth worker
I was working as a counsellor, animator and guidance. So I have some experience of working with a big number of people.
Details are very important. You have to be attentive, confident and open for people and everything is going to be okay.
Why did you join this project?
I want to help Ukrainians. And want another countries to know more about our cultural.
Some people make the word special just by being in it.
https://www.facebook.com/profile.php?id=100013684127199
---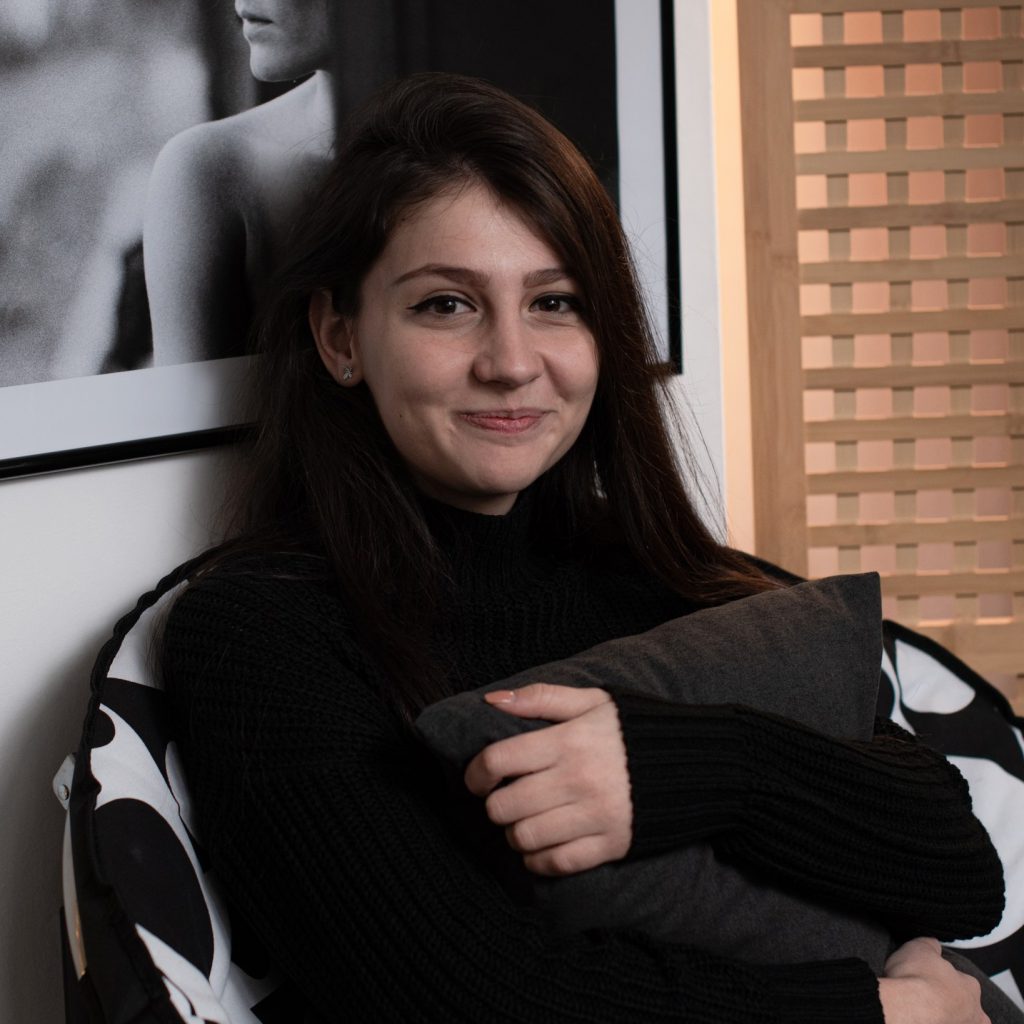 Nadia Tismănaru
Director of Programs and Activities Department
My experience in working with and for young people started at Timisoara West University Students' Union when, after being a volunteer, I became the coordinator of the Social-Education-Research department (June 2016-June 2017) and Vice President (June 2017 – June 2018). In 2018, I graduated the Sociology and Psychology Faculty, specialized in Human Resources and in 2020 I was graduating Social Economy.
Within FITT, I started my journey in June 2018 and since then, I was a volunteers' coordinator, local projects coordinator and, then, international projects coordinator. At the moment, I am coordinating the team of Programs and Activities Department and the "Safe spaces for young people fleeing war" project team.
FITT taught me a lot, but the most relevant lesson that I am thankful for is on how to work with people from different backgrounds, with different roles, and expectations. My whole experience in FITT is a journey that contributed a lot to my development as a worker, but as a human being also.
Why did you join this project?
I got involved in the project since the planning of it, and my motivation was given by how much the war in Ukraine affected me, and by the sense of solidarity and the need of react. I wanted to do more for the young people like me, whose lives were changed for ever and for real.
What are your personal values?
I believe in solidarity and openness. I am guided by honesty and altruism and I helping, supporting and working for and with those who need it are making me complete.
The true meaning of life is to plant trees, under whose shade you do not expect to sit. – N. Henderson